ACS Motion Control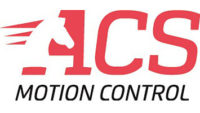 ---
---
Products
ACS Motion Control's flagship EtherCAT-based SPiiPlus motion control platform is designed to achieve the highest levels of motion performance while providing the flexibility and scalability required by sophisticated OEM applications. Featuring a wide range of powerful tools and advanced capabilities, the SPiiPlus ecosystem includes a robust offering of motion controllers, drives, interfaces, input/output modules, and laser control interfaces.

The IDM series of DS402 (CiA402) EtherCAT single-axis and multi-axis drives meets the needs of OEM machine builders using non-ACS EtherCAT controllers looking to increase motion accuracy and throughput. Its unique servo control algorithms and performance optimization tools are ideally suited for applications involving high-precision linear and rotary motion stages.
The ECM series of products feature all-in-one motion control and motor drive solutions for cost-sensitive single or multi-axis OEM applications. Designed to streamline machine integration at a cost-effective price point, ECM series products leverage the same powerful development, tuning, programming and performance analysis software tools as our SPiiPlus series. ECM products are compact, highly integrated, industrialized single-box solutions.